Paint Throwing Action Art!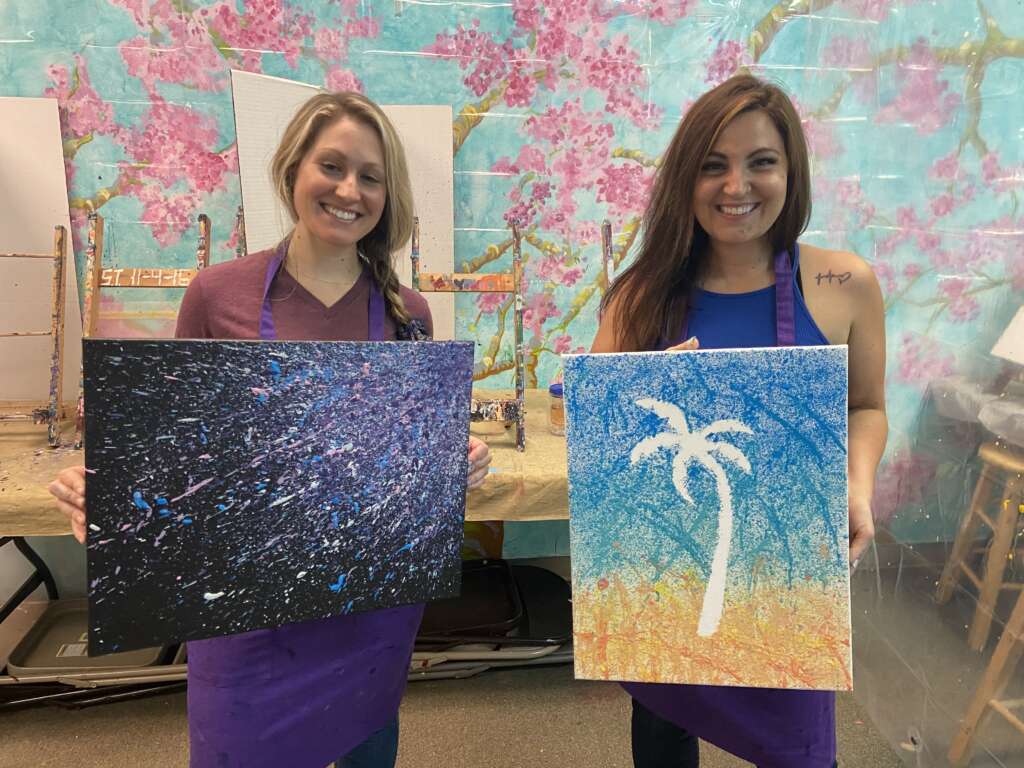 Get your groove on Jackson Pollock style! Throw, sling, drizzle, drip all of your day's stress and grief away! We've got you covered "literally" head to toe, all you need is to "throw" in some friends and enjoy!
WE HAVE BEEN WORKING HARD TO MAKE OUR STUDIO SAFE FOR YOU AND OUR BRUSHES FAMILY. WE ARE STILL OFFERING BRUSHES TO GO AND BRUSHES VIRTUAL SESSION.
1102 Broadway
Columbus, GA 31901
© 2023 Brushes and Beverages | All Rights Reserved